COVID-19 Vaccinations from
Your Trusted, Local Pharmacy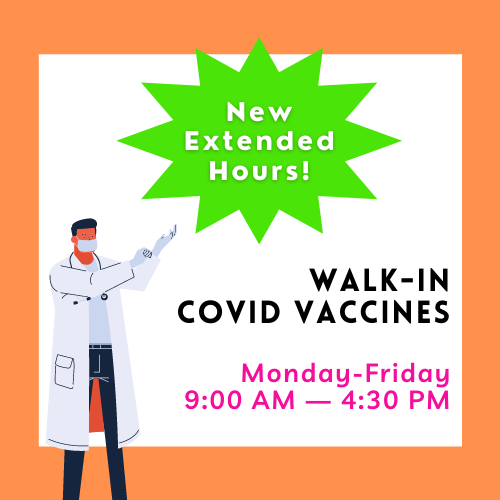 COVID-19 Vaccine Information
Now Offering Walk-In Vaccinations – No Appointment Necessary
Vaccination Times: 9am -4:30pm Monday -Friday
Please Note: We currently only have the Moderna vaccine in stock, which is not approved for individuals younger than 18 years of age.
What to Bring :
Vaccine Consent Form (Found Here)
Driver's license or other government photo identification
If you have health insurance, bring all current medical insurance cards, prescription insurance cards, or Medicare cards (red/white/blue card).

Please note that insurance coverage is NOT required to receive the COVID-19 vaccine.
For second dose appointments, bring your CDC vaccine card given to you at your first dose appointment.
When you arrive at Volunteer Pharmacy, please check-in at the front door.
No more phases as of 3/24/2021.
We are now providing Moderna vaccine to individuals age 18+.
Confused about which COVID-19 vaccine is best for your teenager? Pfizer vaccine is the only COVID-19 vaccine approved for ages 16-17. Adults 18+ can get Pfizer, Moderna, or Johnson & Johnson.